​I'm a very happy and joyful person, and passionate about a lot of things in life. I love traditional folk music, singing and playing guitar in my spare time, walking my Jack Russell Terrier, drinking really really good tea, and going on epic adventures. I'm at my happiest amongst mountains and by my partner's side.

But most of all, I LOVE being a wedding photographer with all my heart.

Being a wedding photographer is an honour and a privilege. Being in charge of creating memories is a huge responsibility, but it's a challenge I relish at every opportunity, and I absolutely adore my job. I just love being around people so much and through my work I get to meet so many amazing individuals all with different stories to tell, and for a short while I get to be a part of that story.
Me at the summit of Poon Hil, looking across to Annapurna South in the Himalayas, Nepal, 2018.
The work I do adheres to a style which reflects my views on life. Keeping things simple, pure and truthful. If you want a photographer who uses gimmicks and heavy editing on your wedding photographs, then I am not for you (you would never see for example, an image in black and white with just the flowers in colour. No thanks!). However, if you want a photographer who will create an accurate documentation of your day, using good old fashioned techniques of good lighting, natural posing, and a touch of black and white, enhancing what I see through the lens in an un-intrusive, respectful way, then I'm your woman.
​
The thought of being a photographer who will be remembered as bossy or demanding horrifies me, weddings are all about the couple, not the photographer. For this reason I will always do my very best to ensure that clients are comfortable, relaxed, happy and under no pressure.
Myself shooting my 142nd wedding, May 2018.
Since 2003, I have been working hard towards becoming the photographer I always dreamed of being. From endless photo shoots experimenting with friends, to earning my photography degree with 2nd class honers, I have always set my sights on having photography be the reason I wake up in the morning.
I shot my first wedding in 2011, and over 140 weddings later I'm still totally hooked! I just love it so much!
​The smiles, the dresses, the tears, the sheer joy that comes with every aspect of not just the wedding day itself, but the build up and the aftermath too, is an unbeatable way to make a living. I decided I wanted to be a photographer when I was just thirteen after a happy accident messing around with my Mum's first digital camera. It was then that I knew I wanted to learn everything I could about photography, so that no matter when or where I was shooting, I could make the camera do exactly what I wanted it to, and create beautiful pictures every time I press the shutter.
Featured/ Published Work:
Brides Up North - Real Wedding - Sara and Joshua
​Ultimate Wedding Magazine
​Your West Midlands Wedding Magazine
Brides Up North - Editorial Shoot - 70's Obsession
Powered by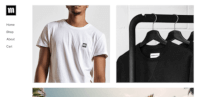 Create your own unique website with customizable templates.