Your wedding day...
It's the biggest day of your life, and you want it to be perfect. Having a professional photographer is invaluable when it comes to capturing all of those precious moments and little details, as well as having great quality images to make you smile for the rest of your lives together.


What you can expect when you choose Sophie to photograph your special day.
It all starts when Sophie invites you both for a consultation at her home, or the wedding venue if you prefer. This gives you a chance to get to know each other a little, and discuss your idea of your perfect wedding photographs so you are on the same page. Sophie treats every single wedding with the same amount of care and attention that she would want for her own wedding day. She is a very relaxed photographer and loves to have a giggle with you and your guests. Sophie's philosophy is that really beautiful images come from the candid and the informal, all the little moments that when put together paint a picture of your day and bring the memories flooding back for years to come. Sophie will create beautiful romantic portraits of you both as husband and wife for you to cherish, whatever the weather, as well as those group shots that you just have to have of your special loved ones on the day. But most of all things will be taken easy so you can enjoy the day.
Sophie does not believe in heavily editing images for weddings, as this takes away from the memory of a very important day. Simple blemish alteration, a little touch of black and white, and colour enhancement are as far as she will go when it comes to editing in order to keep this important documentation as natural and as true to life as possible.

Everything Sophie does on your wedding day aims to ensure that when you look through your wedding album in 20, 30, even 50 years time, you will remember the day EXACTLY how it was.
Powered by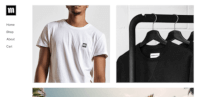 Create your own unique website with customizable templates.